If you want to control anxiety, conquer fears, and stop being worried, you need anxiety counseling. Whether you suffer from obsessive thoughts, panic attacks, incapacitating phobia, or unrelenting worries, it is crucial to know you don't need to live with fear and anxiety. Life Supports Counselling can help many anxiety problems; counseling is often the most effective option.
Anxiety therapy will treat more than the signs of the problem. Therapy helps uncover the underlying causes of fears and worries, you will learn how to relax. Look at situations in new and less-frightening ways and develop better problem-solving and coping skills. Therapy can give you the tools for overcoming anxiety and teach you of using them.
Anxiety disorders
Anxiety disorders vary considerably. So, therapy must be tailored to specific diagnoses and symptoms. If you are obsessive-compulsive disorder or what they call OCD, the treatment is different from someone who needed help for anxiety attacks. Keep in mind that not all anxiety conditions have the same levels of severity.
The therapy length depends on the severity and type of anxiety disorder. But, many anxiety therapies are short-term. Many people improved significantly in 8-10 therapy sessions based on the record from American Psychological Association.
Types of anxiety therapy
While numerous different types of anxiety therapy are used for the treatment of anxiety, the leading approaches are:
CBT (Cognitive Behavioral Therapy)
Exposure therapy
Every therapy is used alone or combined with some other types of anxiety therapy. Anxiety is conducted individually or takes place in a group of people with the same problems of anxiety.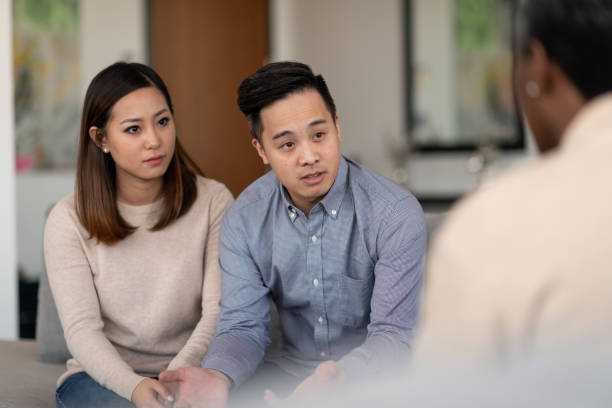 But, the goal is similar, such as:
Lower anxiety levels
Calm the mind
Overcome fears
Online anxiety counseling
Yes, many are offering this; online anxiety counseling. Due to the pandemic, many people with anxiety disorder have stopped their therapy from their anxiety counseling. While others continued through online anxiety counseling because they think the therapy still works, yet it does. To access help online, you can help avoid the inconvenience and expenses of having to meet in person, and familiarity, and a comfortable environment makes it easier to talk openly about the issues.
People with anxiety get online therapy just as effective as traditional or in-person therapy. But, not all online therapy offers the same. So, you need to ensure that you communicate through a messaging app, email, a phone, or no substitute for live face-to-face interaction with a video chat.
There are used essential tool in online anxiety therapy, namely:
Facial expressions
Mannerisms
Body language
It allows the therapist picks up any inconsistencies between non-verbal and verbal responses, identify things that can't be used in words, and understand the real meaning behind what you say. In your point of view, a face-to-face interaction is vital to building a strong connection with the anxiety therapist that often defines the success of the anxiety therapy.